With a $45 billion future market, global smart security players are in for a marathon race
The global smart security market is soaring. From $12 billion in 2018 to over $45 billion by 2023 (data from Juniper Research), a CAGR of 30.26% shows great promise, yet also signals fierce competition.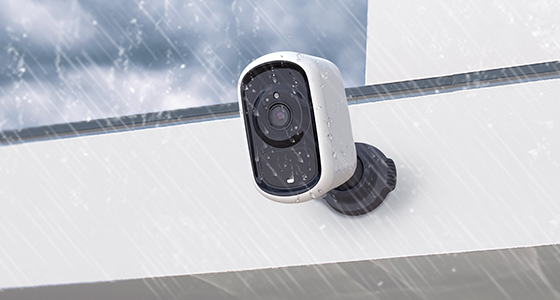 In this burgeoning global market, players from China have undoubtedly distinguished themselves as a leading force. Chinese security companies occupied four spots in the Top 10 of 2019 Security 50, with Hikvision and Dahua ranking first and second respectively.
From security to smart security, the global industry is undergoing a paradigm shift. Whereas traditional security technologies are nowhere near adequate to meet the industry's needs for prevention beforehand, response during, and tracking afterwards, AI can now provide exciting new solutions for these industry concerns—part of the reason why security is considered one of the most ideal industries for AI applications.
Benefiting from fast-evolving deep learning algorithms, smart security products are gaining popularity worldwide at an unprecedented pace. For example, intelligent analytics, backed by sufficient computing power, is now widely used to extract information of value to customers from video data, gradually replacing human analysts.
From "can see" to "can understand" and then "know how to make decisions", smart security technology, closer to human capabilities than ever before, has progressively matured to the point where it can be used to enhance solutions for a wide variety of application scenarios. Among them, video surveillance is by far the most important, as the demand for video surveillance products accounts for more than half of the total market demand, against the background of steady growth in the overall demand for security products in recent years.
The rapid advancements we're seeing in information technology, network technology, sensor technology, and wireless technology is also accelerating the intelligent transformation of the global security industry.
Support from the government sector, such as favorable policies, acts as another catalyst. The COVID-19 pandemic, which continues to this day, poses a great challenge to the security and incident command systems of cities, inadvertently creating unprecedented opportunities for the technological upgrading of the security industry.
2020 has become a year of large-scale deployment and application of 5G technology, a substantial step forward from 2019, which is remembered as the year that 5G started. In China's journey to implement the "new infrastructure" plan, almost every industry has a great deal to gain from the many advantages of 5G, especially the ultra-high speed and low latency. The infinite possibilities of industrial empowerment will unquestionably broaden the boundaries of smart security applications.
In an age where disruptive technologies such as 5G, AIoT, and Big Data are driving drastic changes every day, new opportunities and challenges coexist. The end of the beginning has arrived, and every player needs to not only move, but run, run with agility in this marathon race to embrace a brighter future where a $45 billion smart security market makes the life of everyone on this planet safer, and better.