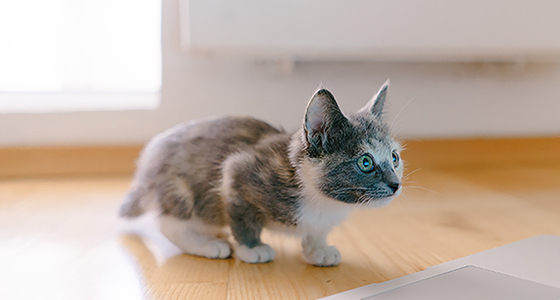 Are you always rushing home just to take care of your beloved pet? Well, please give yourself a pat on the back, and know that you're not the only one, because most pet owners share the same stress.


Let's be honest, a pet is such a sweet burden! Once you take on the role of a pet parent, you're bound to worry about them endlessly: what is my cute little troublemaker doing at this moment when I'm not home?
To finally get an answer to that question, you need an A4x P&T IP camera.


A4x P&T IP camera allows you to check on and interact with your pet anytime and anywhere, meaning you will be able to keep an eye on your pet even when you're not around.
Now, you can have every highlight moment of your precious little cutie recorded in 1080p HD. The dual-motor 360°-rotating camera can cover a super large area, letting you see wherever you want.
The A4x camera, equipped with quality speakers and a microphone, also features two-way voice call, allowing you to comfort your pet even when you're out and about. What's more, thanks to the integrated HD infrared night vision, now you can sleep peacefully through the night, knowing that the smart camera is guarding your sweet angel nonstop.


When you turn on the motion detection, the camera will start recording as soon as it senses a motion, in addition to sending notifications to your phone. You can place the camera in those "danger zones" for your pet, such as the doorway, kitchen, and window areas, to get alerted in the event of any incident.
Once the pet enters the field of view of the camera, the alarm will ring, deterring the pet from approaching, thus preventing the occurrence of emergencies such as your pet running away from home or getting injured.


A motion tracking device is integrated on the end side of the camera. Whenever a motion track is detected, the camera will follow the target pet for tracking and recording, just like a pair of attentive eyes always watching over your beloved pet.