A4x, formerly ADDX, has newly been rebranded and positions itself as a vision-centered AIoT (AI + IoT) PaaS and SaaS platform to serve global brand owners, manufacturers, and end-users. The new brand name means "AI for anything and everything" with the mission to empower everything in the IoT world with AI.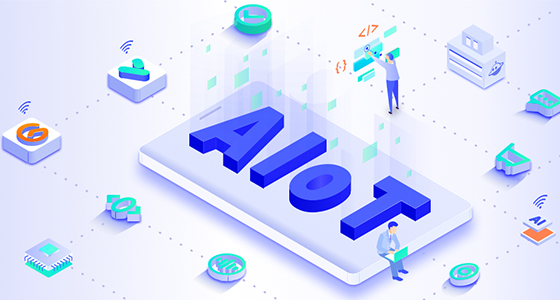 What does A4x do?
IoT and smart home has been a hit, and thousands of smart devices have been developed each year. People can install these devices at home and control them through mobile apps or by voice, and even go a step further to set up some automation rules. It's helpful to some extent but far from smart enough.
A4x now expects to provide smarter AI-enabled IoT products with more proactive, intuitive, and seamless experience for families, SMB (small and medium-sized businesses), which naturally requires the higher ability of the sensors to collect data with more details and the capability of the processor to make decisions using the data. Among all kinds of data, videos carry more information. A4x team believes the potential of machine perception is huge, especially the sense of sight. That's why it specializes in vision-centered solutions.
A4x team also believes it meets the needs of end-users who are expecting smarter IoT products that can automatically learn what's happening and make some, if not all, decisions for them. For example, a smarter security camera is expected to be able to identify a human, an animal, and an object and keep following the track, at the same time notify the owner what exactly is happening, rather than just record everything innocently waiting for being checked.
As for brand owners and manufacturers, they are eager to upgrade their products to better follow the market trends, but it's extremely hard to find one solution which contains modules, audio and video solutions, cloud storage, AI ability, etc. After they take all the effort to find all the solutions, it's still risky that the solutions they find from different vendors may not work well with each other. That happens to be what A4x is doing—to build an AIoT platform that provides hardware and software solutions, cloud services, and ready-to-use AI products. Customers can pick up one or several solutions, or the all-in-one solution according to their own needs and start manufacturing at scale after time-limited development.
Except for brand owners and manufacturers, developers can also contribute to the community by selling their AI applications on the A4x platform, which has already gathered numerous end-users with infrastructure. It's similar to a mobile application store, where developers can launch their applications then users can purchase them freely, though it's about AI applications.
A4x is now actively developing European, North American, and East Asian markets, the major three IoT markets, for family and SMB scenes, and markets in Southeast Asia, South America, and some African countries as well, where demands grow super fast.
What's unique about A4x?
A4x focuses on sensing technology, especially vision-oriented, and devotes itself to upgrading IoT devices to the next level of smartness. Now it mainly reflects on its security cameras and soon will be expanded to related categories.
As a PaaS platform, A4x provides infrastructure modules, solutions to embedded software development and mobile app development, and all the basic IoT functions. Solutions to these must-have elements of an IoT device enable brand owners and manufacturers to build and link their own IoT products in the most efficient manner.
As a SaaS platform, A4x provides ready-to-use AI applications for them to seamlessly integrate into real-life scenarios for end-users. The AI applications have been designed to be practically helpful and are not delivered as a single algorithm to brand owners and manufacturers but ready-to-use AI products that have integrated multiple complex algorithms into one solution.
About the future
The team predicts a future where infrastructure and cloud services will inevitably be more and more affordable, thus IoT products will evolve and proliferate fast. A4x aims to be a world-leading vision-related platform in the IoT field and ultimately serve all humans as a PaaS and SaaS provider.